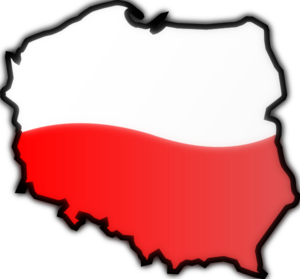 Poland, which is formally called as the Republic of Poland, is a country situated in the heart of Europe. It covers total area of 312,679 square kilometers, which makes it 69th largest country in the world and the 9th largest in Europe.
By supporting and establishing friendly relations with other European nations and with numerous 'developing' countries, Poland has strengthened its responsibilities and position in European and international affairs in recent years.
Poland membership:
Poland holds a strong membership of the European Union, NATO, the United Nations, the World Trade Organization, the Organization for Economic Co-operation and Development (OECD), European Economic Area, International Energy Agency, Council of Europe, Organization for Security and Co-operation in Europe, International Atomic Energy Agency, G6, Council of the Baltic Sea States, Visegrad Group, Weimar Triangle and Schengen Agreement.
Presently, Poland is considered among the fastest growing countries in the EU with significant domestic market, low private debt, flexible currency, and not being dependent on a single export sector.
Economic:
Poland's economic growth has been mainly pushed by the development of the private business sector, which was supported by the privatization of small and medium state-owned companies and a liberal law on establishing new firms.
Due to structural problems, surplus labor, inefficient small farms, and a lack of investment, the Poland agricultural sector has been hampered, as well as the restructuring and privatization of "sensitive sectors" (e.g., coal) has also been slowdown, but with the recent foreign investments in energy and steel it is gearing up. The health care, education, the pension system, and state administration have created larger than expected fiscal pressures due to recent reforms in those sectors.
Polish banking sector:
The Polish banking sector is the most highly developed sector of the country's financial markets and represent as the largest sector in central and Eastern Europe. The Polish Financial Supervision Authority regulates the banking sector. While in Poland, the electricity generation sector is still largely based on fossil-fuel.
Foreign investments in Poland:
As per the Polish law, which is quite favorable to foreign entrepreneurs, the Polish government provides investors various forms of state aid, like: CIT tax at the level of 19% and investment incentives in 14 Special Economic Zones (among others: income tax exemption, real estate tax exemption, competitive land prices), several industrial and technology parks, the possibility to benefit from the EU structural funds, brownfield and greenfield localizations. Polish Information and Foreign Investment Agency offers support for foreign investors – assists and helps investors in all the required legal and administrative procedures.
The Public Procurement Law (Ustawa Prawo Zamowien Publicznych), which comprises of some general rules such as equal treatment of economic operators; open and fair competition; openness and transparency of award procedures; primacy of open and restricted tendering procedures regulates the Public procurement.
Institutional framework:
 The Public Procurement Office (Urzad Zamowien Publicznych) (PPO), which was built in 1995 by adopting the Act on Public Procurement of 10 June 1994, is a special body within Polish central administration with responsibilities such as preparing drafts of legislative acts concerning public procurement;   making decisions on issues specified in the PPL; publishing Public Procurement Bulletin; arranging appeal proceedings.
Generally, the Polish public procurement system is a decentralized one and every entity compelled to follow the Public Procurement Law is responsible for awarding its own contracts. Therefore, the Public Procurement Office does not award public contracts itself (apart from contracts awarded for its own purposes), nor does it participate in award procedures.
Types of public procurement
In Poland, there are two basic procedures such as open tendering and restricted tendering, for awarding public contracts. By negotiations with publication, negotiations without publication, single-source procurement, and request-for quotations or electronic auction procedure, the awarding entities may also award contracts but only under the circumstances strictly specified in the Public Procurement Law (PPL) and in compliance with EU Directives.
Advertising norms:
Public procurement notices (referred to in PPL) should be issued in the Polish Public Procurement Bulletin and in the Official Journal of the European Union.
As per to the PPL, the notices should be published are prior information notices; contract notices; contract award notices; design contest notices; results of the design contest notices; contract notices in the utilities; contract award notices in the utilities.
Procedures for awarding contracts:
For awarding public procurement contracts in Poland, there are 7 different procedures such as Open tendering; Restricted tendering; Negotiations with publication (negotiated procedure with publication); Negotiations without publication (negotiated procedure without publication); Single-source procurement; Request-for-quotations; Electronic auction.
Electronic auction: It is procedure where contractors by filling an online form available on the website with necessary data, submits successive, more advantageous tenders (bid increments), subject to automatic classification. It is considered as one of the available procedures in Poland.
Big Companies in Poland:
Poland is also has big participants in other branches of the economy, such as: Lotos (in refining and petrochemicals), Comarch (in the IT sector), Can Pack Poland (in packaging), PZU and Warta (in insurance), Kompania Weglowa (Europe's largest coal mining operation), T.P.S.A. (in telecoms), LOT (in airlines and transport) and PKO (in the financial and banking sectors).
Get public procurement updates in Poland at : www.tendersinfo.com
Write to us at: communications@tendersinfo.com