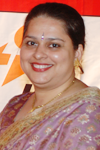 KAVITA SHUKLA

Managing Director
The inception of the idea was while Ms.Kavita Shukla discovered that Tendering information and updates were a rare service and the market potential was huge for such service providers.
After her SWOT for the tendering information business gave her confidence in the idea, Euclid InfoTech Pvt. Ltd was incorporated in the year 2000. The main service line was business information services through government tenders within public procurement. After the success of this business idea in India, Ms.Kavita decided to move to the United States of America and tap the international market. Her international marketing efforts in 2001, bore fruits and the business flourished.
Head Quartered in Mumbai and a branch office in New Delhi, EIPL expanded its area through bid consultancy services packaged with the tendering information it provided to businesses pan globe.
The year 2003 witnessed TendersInfo as a globally established brand of EIPL. Ms. Kavita Shukla had her client testimonials and relations in place to re-enforce their faith in EIPL's service offerings and there by decided to launch IT services in collaboration with the existing service line. EIPL then had another brand " Market Focus" under its portfolio.
Over 12 years in the industry and public procurement as the back bone, EIPL has emerged as a content factory to tendering portals globally and is the ONLY provider of comprehensive international tender information in India. EIPL has played host to a few public procurement conferences and has also participated in many others.
Her next five year plan also defines EIPL's stepping stones each year to announce an IPO optimistically.
Her vision for the company is proven more through announcing the appointment of a CEO (International Operations), an entrepreneur par excellence, Mr.Aditya Jha, C.M., LL.D. (Hon.) on April 1, 2013.
Her vision and entrepreneurial leadership was recognized by the Deputy Governor, Reserve Bank of India at SME Chamber of India. She was awarded the title for " SME Excellence" in 2011.
The company has a rich portfolio of Value Added Services which are basically to serve with allied procurement necessities that Ms.Kavita Shukla announced for implementation at the company's 11th annual meet. To name a few on her list were Bid Procurement Intelligence, Find your Financier/ Project Funding Assistance, Digital Signature Certificates for E-Tendering, E-Procurement Platform and facilitation.
Ms.Kavita's key to success has only and only been, " Public & Private Procurement is our core, and all our efforts must align to purely strengthen the core".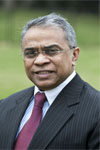 ADITYA JHA, C.M., LL.D. (Hon.)

CEO International Operations
Aditya Jha is a philanthropist and a serial entrepreneur. His entrepreneurial pursuits include start-up technology ventures as well as brick and mortar turn-around businesses. He co-founded a software company, Isopia Inc., after having a successful career at Bell Canada as General Manager, eBusiness (Isopia was a major acquisition by Sun Microsystems). Presently, he serves as CEO of a niche Indian IT Services company, Euclid Infotech Pvt. Ltd., with its customer base in over 100 countries.
Aditya is Member of the Order of Canada(Canada's highest civilian honours) and is recipient of the Queen Elizabeth II Diamond Jubilee Medal. He received Honorary Doctoratefrom Ryerson University & was inducted Champions of Public Education in Canada by The Learning Partnership. The Indo Canada Chamber of Commerce (ICCC) awarded its 2004 Technology Achievement Award for his achievements in the field of Technology.
Aditya is the appointee of the Government of Canada to the Board of First Nations Financial Management Board. His academic appointments includes: "Member of the Board of Governors&rdquo of Sheridan College of Technology and Advanced Learning, "Entrepreneur in Residence" role at the School of Business, Centennial College and "Advisory Council Member" of Dean, School of Social Services, Ryerson University. He is past National Convenor of Canada India Foundation & also served on the Board of Indo-Canada Chamber of Commerce.
He has created endowments through his charitable foundation at four universities, which grants total of thirteen bursary awards ($42,000 annually) to students. He passionately supports nurturing entrepreneurship within the aboriginal communities of Canada. He has supported numerous charitable causes in Canada, India and Nepal. Aditya started his professional career after investing 4 years as Research Scholar at School of Computer & Systems Sciences, Jawaharlal Nehru University, India and has obtained M.Sc. in Mathematical Statistics & Post Graduate Diploma in Computer Science.