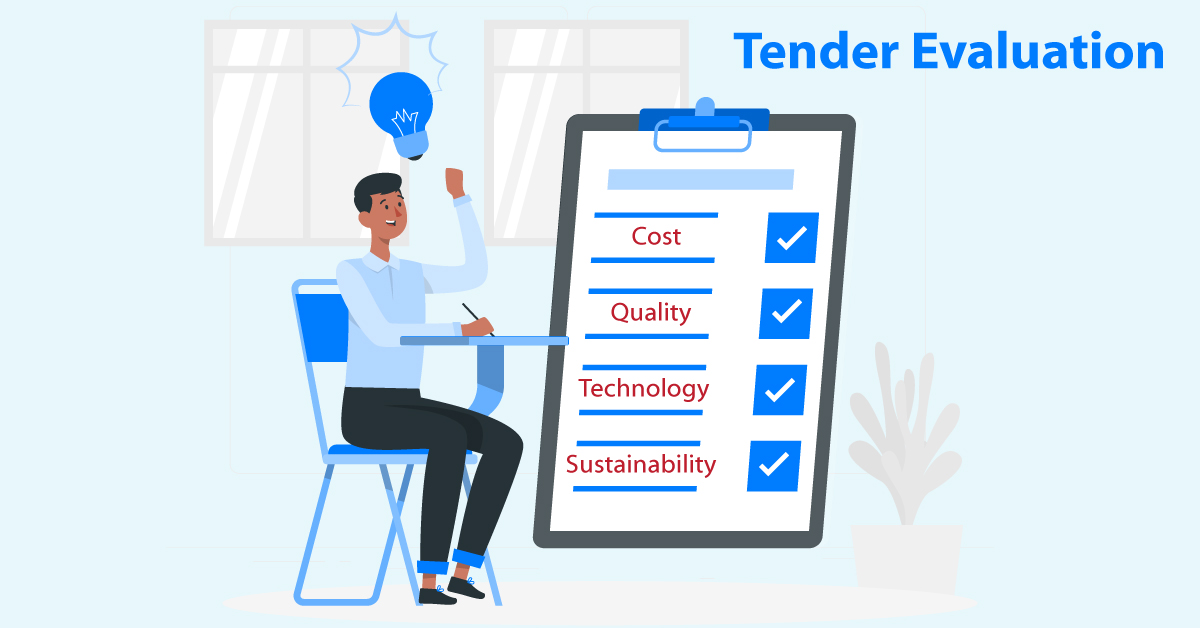 Government Procurement Professionals aim to achieve the best value for money in the process of procurement of goods and services for the public. A weightage-based criterion helps the procurement team to select the best out of the lot that gives the best value in terms of Cost, Quality, and experience.
Most Economically Advantageous Tender (MEAT) is the measure for selecting the best out of the incoming bids based on factors that are related to the subject matter of the contract. It takes into account components like Cost, Quality, and Technicality of various bid proposals while deciding a contract award.
This criterion of selecting the tender was announced by European Parliament in January 2014. The principle behind the selection of tender on various factors is to choose the tender proposal that fits best for the most critical elements of the project. The weightage of each criterion determines the relative importance of that criterion to meet the requirements of the government project.
The factors on which tenders are evaluated in MEAT assessment are
Quality
Cost-effectiveness approach
Technology
Aesthetic and functional characteristics
Accessibility
Social characteristics
Environmental characteristics
Innovative characteristics
After-sales service and technical assistance
Delivery date, process, and period.
It is well updated in the Tender Document about the above metrics based on which the successful bidder will be announced and also the weightage that each one of the criteria holds. The regulation is such that the criteria for contract award must be linked to the subject matter relating to work, services, or supplies of the contract in question. Also, once these criteria are stated they cannot be changed at a later date.
Evaluation of tender is divided into two parts first being the technical Evaluation that involves the assessment of the tender bin its technical merit. Under technical merits falls aspects like turnover, certifications, manufacturing capacity, machinery, Quality control system, and many more. The second part involves the financial review of the cost of each tender as compared to the lowest price offered. Tender Evaluation is done as an aggregate of both aspects.
Hence, It is crucial for Bid Managers, Suppliers, and Contractors to understand all basis of assessment and then go forward with the submission. Tendersinfo offers the best-in-class Bid Assistance, Market report, Contract Award, Sectorial News update, and other services to make sure your bid is successful.