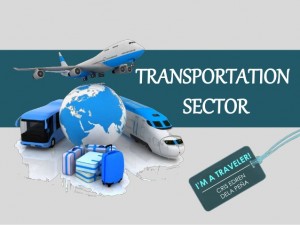 Efficient transportation system helps in leveraging the economic growth of the country, the transport infrastructure investment is expected to grow at an average rate of 5% world wide over the period of 2014-2025. a positive picture of increasing investment in transportation has many economies considering to attract the market. among the sub-sectors of transportation opportunities for investment are on rise in Road, Rail, Sea or Air Transport. since past decades demand for Air Transport business is on rise, as many industries are keen on capitalizing the opportunities in this sector.
As per latest research and report investment in transport sector is projected to increase by 5% worldwide between year 2014-2020. With Asia Pacific leads in largest transport infrastructure market in the world with investment opportunities of $900bn per year by 2025. With fastest growing economy and upcoming potential market Sub Saharan countries too have emerged as top performing countries for Transportation industry. There is continuous growth in development of Transport sector in African countries especially in public sector with continuous government efforts. Africa is investing continuously in expansion of Transport industry due to high potential growth, even investment from foreign countries is on the rise in Africa Transport Sector. Due to liberalization government policy and favorable business condition many foreign companies have set up their business in developing countries like India, Africa, Latin America and other Asian countries.
With huge crises in most European countries the development of Transport industry will witness stagnant development. Transportation has sub sectors like Roads, Railways, Water and Sea.
Talking about most growing transport sub sectors globally are roads and Air Transport. Roads sector will remain biggest area of investment in transport public sector opportunities followed by Railways and Air transport. Spain will have good investment opportunities in Railway sector between 2016-2025. Likewise Latin America is expected to grow its expansion in roads sector due to boost and demand in automobile sector, Latin America investment is expected to be at average of 11% for year 2016-2025.
Similarly investments in Middle East countries like Riyadh, Qatar, Kuwait and UAE have increased in Roads and transportation sector. Road is major sub sector gaining major investment opportunities due to expansion in tourism sector. Major projects are floated for new airport construction , metros and road infrastructure development.
Asia is one of the booming economy in world and countries like China and India are most potential and upcoming economy. There is great railway and road transport infrastructure development in these 2 countries. China has come up with initiative of one 'Belt One Road' and have taken various rail projects within country as well as with its border countries. India too with new government initiatives of Make In India has announced major investments in rail sector with development of smart cities. Major projects like bullet train and metros are prime focus of Indian rail government.
Number of government transport tenders are floated all across the globe due to expansion and investment opportunities in this sector. Continuous demand for development of roads, railways and increase in airline and tourism sector there is great opportunities in public transport sector globally.
Various public road tenders, railway tenders and air transport tenders are floated by government as well as funding agency worldwide.
For more details on government Transportation tenders you can visit the below link :
https://www.tendersinfo.com/global-transportation-tenders.php