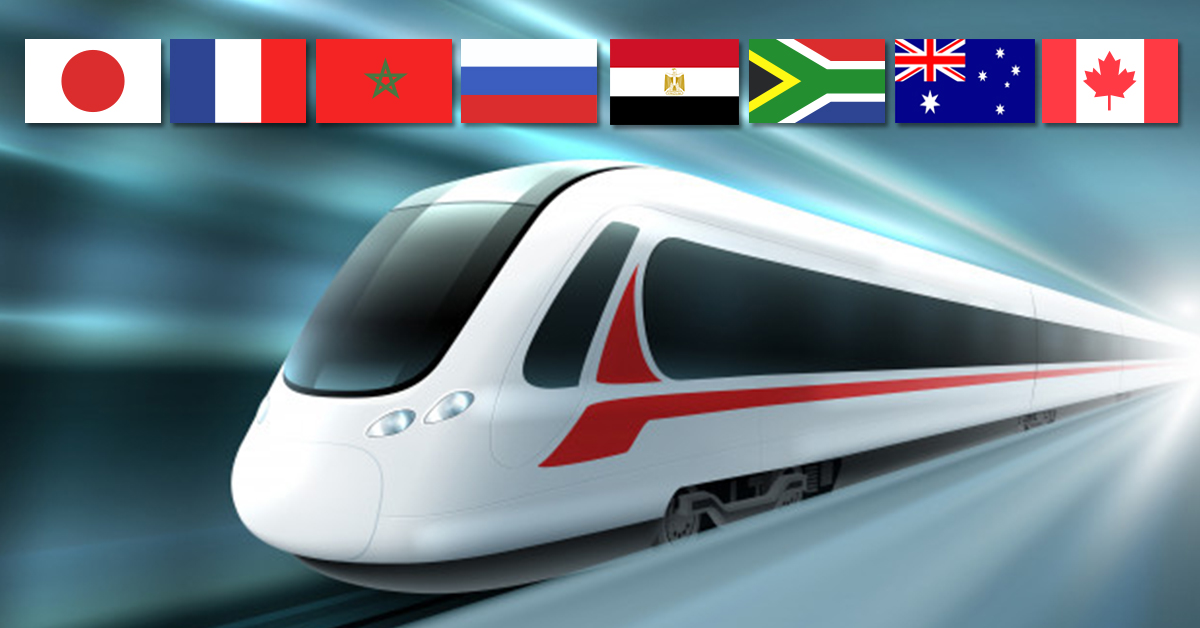 Modern engineering has given us its greatest feature for the fastest form of Transportation i.e the High-Speed Railway. Its fastest delivery and efficient mobility services across various nations make it one of the most significant connections across continents. The world has witnessed an ongoing growth in the development of the High-Speed Railway. As per Reports of the International Union of Railways (UIC) around 11,693 km of high-speed railways are up for construction. As per statistical reports collected by UIC, upgraded high-speed lines can facilitate a speed of 250km/hr. These lines include station routes, access to terminals and depots, etc.
A high-speed railway is a well-suited form of technology in several countries. Japan, France, and Morocco are already running their trains at a speed ranging from 250 km/hr to 350km/hr. At present, the commercial operation of high-speed railway is around 52,418 Km with is divided between Asia holding 10.766 km, the Middle East holding 1,043 Km, North America holding 735 km, and Africa holding 200 Km. Many governments have recognized the importance of a High-speed railway and are acknowledging the same. Turkey, South Korea, and Switzerland are looking out to implement new networks or extend the same to neighboring countries.
Priority projects like Trans-Maghreb and the Basque Y which feature infrastructure of more than 100 km of tunnels have caught the world's attention. With a budget of £56.6 billion, The HS2 project stands to be one of the most expensive lines in the world. Governments across nations like Sweden, the Czech Republic, the Baltic countries, Russia, Egypt, South Africa, Australia, Canada, Brazil, Iran, Israel, Indonesia, Malaysia, and Singapore are eyeing for implementation of High-Speed railways. As these projects lay the path for various opportunities for suppliers all around the world online infomediaries facilitate the bidding process and offer customized insights right to your mailbox.
At Tendersinfo you get access to government tenders of High-Speed Railways from all over the globe. With customized updates from 150 plus researchers spread across countries, we make sure you do not miss out on opportunities from the booming sector of high-speed railways. Below we have listed out several tenders across Asia, Africa, Europe, North America, Oceania, and South America.
For all high speed rail tenders click here:
High-Speed Railways
Trans-Maghreb high-speed rail
Egypt to build a high-speed railway to connect the Mediterranean with Red Sea
High-speed line from Johannesburg to Durban
Bangladesh
Dubai to Abu Dhabi
High-speed rail for the densely populated island of Java
Tehran–Qom–Isfahan High Speed Rail
High-speed rail in Kazakhstan
Kuala Lumpur – Singapore High Speed Rail
High-speed rail in Thailand
For more such tender inquiries you can reach out to us at customercare@tendersinfo.com
Also sign up for free trial click here